About Us
SportGPS Australia

is dedicated to meeting the

unique

needs of our customers .

We know your game

and stock the products that take it to another level. Put us to the test and

see for yourself

.
Highest Quality Service
SportGPS.com.au prides itself on delivering the highest quality products and competitive prices to our customers. Our main focus is delivering our customers the BEST possible online shopping experience with unrivalled support and customer service.
Australian Based Company
Aussie born and bred and proud of it. We love our gadgets and love our sport to. Our passion has enabled us to carve out a business based on the things we love and enjoy. Proudly serving Australian Customers since 2007 and looking forward to many more years.
Growing Every Year
From humble beginnings we've been fortunate enough to grow our business every year since its inception. The plan is to keep that trend going if we can because it helps pay the growing bills :) A special thanks goes out to all our customers who placed their faith in us.
Sydney + Brisbane Based
Expansion leads to outgrowing one location and needing to open another. We've been lucky enough to be in a position to open a new Sydney based warehouse for distribution in late 2013. Now servicing our customers from Sydney and Brisbane. Hmmm, Melbourne next :)
Ready To Serve You
We like to keep our customers happy so they come back and tell their friends about us. We are always a simple email or phone call away to help where we can. Dont be surprised if you get a response within afew minutes. Well, when the boss isn't bludging that is.
Secure Online Shopping
Security is our main focus for our customers. Be it online or over the phone, we guarantee complete confidence. No expense spared to keep you safe, State of the art SSL security encrypts all data. Flexible payment options (Credit Card, Paypal or Direct Deposit NAB Account) .
Where we came from?
From humble beginnings back in the summer of 2007, a technology enthusiast and fitness guru had an idea. How about we start a business that revolves around things we love to do. Fast forward to today... they said we'd never make it but here we are still standing and swinging for the fences :)
Agreeing on one thing in those early days seems to have paid off...Give the customers what they want, and blow them away with super fast delivery and customer service. With customer satisfaction at the forefront of our minds and profits second, we were lucky enough to please afew thousand people along the way who referred afew thousand more our way.
Born in Brisbane and now expanding to our second warehouse and office in Sydney, 2013 was milestone year. Our second warehouse brought us closer to some of our major suppliers and enabled us to expand into other markets and bring our customer a broader range of products. We look forward to increasing our range and offers every month so check us out for all your Sport and GPS needs.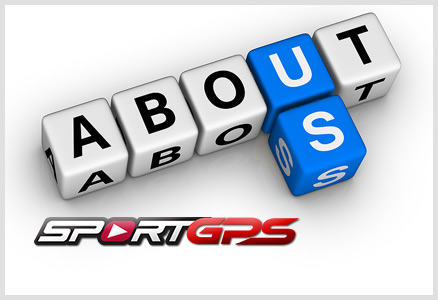 Experience the SportGPS difference and put us to the test. Shop Now »
Customer Service

If you have any questions or concerns, we are here to help. Feel free to contact us anytime and we'll do our best to answer any question you have. We're not your regular retail store, We don't bite :) .
Payment Options

We understand your concerns when purchasing online. That is why we offer our customer multiple payment option. Choose from Credit Card, Paypal or Direct Deposit into our NAB Account..
Quality Brands

We pride ourselves on offering the highest quality products and deal only with the biggest brands in sport, fitness, automotive, GPS and gadgets from local Australian suppliers. 100% local Warranty
Contact Us

If you encounter any problems with your order, or require help at any time during the purchasing process, please contact our customer support (available during normal business hours).