Garmin S6 Preorder Updates
17th September 2014 - All Orders Shipped and now up to date. Items now in stock :)
Final update regarding the preorder of the Garmin S6 with SportGPS in Australia. All items have now been shipped and all outstanding
orders are complete. Garmin S6 is now officially in stock and available for purchase and immediate Express Delivery.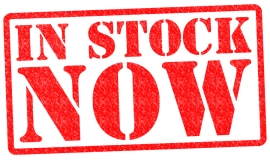 _____________________________________________________________________________________________________
16th September 2014 - Stock has finally arrived :)
After speaking with Garmin today we finally have some good news for all our preorder customers. All stock has now arrived and is
currently being shipped to us overnight express. We should have all outstanding orders packaged and in the mail tomorrow and we expect
all orders to be delivered to you by Friday of this week...Whew :)
A friendly reminder to any customers who have placed their order using the Direct Deposit Option. Could you please arrange payment for the
order at your earliest convenience so that we can ship the order to you ASAP and not keep you waiting any longer than we have to. (Deposit
can be found on your order invoice).
Once again we would like to sincerely thank everybody for their patience with the preorder process and for hanging in there with us during
the past month or so. Your custom is greatly appreciated and we look forward to delivering your order finally.
Once again, if you have any questions, please feel free to contact us at support@sportgps.com.au and we'll do all we can to assist you further
_____________________________________________________________________________________________________
Latest Updated - 8th September 2014
It seems lately as though we seem to be getting "small" amounts of good news each time without finally hitting the "Home Run"
The same can be said for this latest update. So lets start with the good news first...
The good news is, we managed to ship out another batch of items last week (hopefully in time for fathers day). This time, we were
able to ship all outstanding WHITE Garmin S6 orders. We also managed to ship another 15 Black watches at the same time leaving only a
handful of BLACK to ship which should all go out hopefully tomorrow to bring us up to date with the WHITE and BLACK items.
The Black/Orange Garmin S6 is proving to be somewhat difficult to get hold of. We only got a small batch of 5x Orange/Black watches
last week, all of which have been shipped out. Everyone who ordered the Orange/Black watch up to and including order # 100007685
have been fulfilled. If you ordered the Orange/Black version there will still be a weeks wait before we can ship those out.
As we stand today, (8th September) we are somewhat happy to say all our outstanding orders for WHITE and BLACK/WHITE
S6's should be covered and shipped by tomorrow. The ORANGE/BLACK watch we still have 23 on backorders unfortunately and supply
of that item from Garmin is still delayed until hopefully the end of this week.
The White watch is currently IN STOCK and available for purchase and immediate shipping and we have 11 in stock right now. Due
to the popularity of the item we don't expect these to last to long.
We expect to be able to provide another update after Wednesdays meeting/conference with Garmin
_____________________________________________________________________________________________________
Update - 30th August 2014
From our discussions the news is sounding alot more promising. The Garmin supplier has advised that there is a shipment on its way
now to him :). Garmin have been somewhat secretive regarding the amount of items being shipped but the good news is that they are here
and on the way.
More good news for our preorder customers who have purchased the White Garmin S6. We have received and shipped another batch
of Garmin S6's (We are still the first retailer in Australia to shipped the S6 :)). This time we received all currently available White S6's.
Once again to be totally transparent, (10 units were shipped) we were able to take care of all white S6's up to and including order # 100007808
(Customers who's orders were shipped should have received an email already to advise them their order is on its way to them
If your order number is above 100007808 and you ordered white, your item will be shipped in the next round as we receive them (ASAP). As
with our previous batch, we can only do the fair thing and ship the items in the order they are received. We trust that everyone understands.
We are expecting to receive and fulfill all our outstanding Garmin S6's orders within the next week or two (based on the feedback received from
Garmin this past week. (We are hopeful of shipping earlier than expected). Once again we would like to thank all our preorder customers for their
patience during the incredibly popular launch of the S6 In Australia. We we continue to provide updates over the next week or so and hope to deliver
good news and your orders ASAP.
_____________________________________________________________________________________________________
Update August 18th 2014
Further updates provided today by Garmin and delay in the Garmin S6 release in Australia has been officially announced. We don't
like waiting and more importantly we don't like to keep our customers in the dark during times like these. Therefore we will continue to
provide update to ensure that you are kept informed during the whole process. As soon as any information comes to light you will be the
first to know.
Having said that, (a small piece of good news for the Garmin S6 Black preorders). The first 10 Black S6 customers will receive a
separate email over the next couple of days with further information. We want this particular bit of news to be totally transparent so that
everyone is aware : Order Numbers 100007736 and lower for the (Black Watch) will receive the email.
Garmin have officially announced that the S6 release is being pushed back to early September now. We understand that this is not ideal
and would like to sincerely apologize for the delay, but we trust you understand its one that is out of our control and dictated by Garmin.
We have been assured however that our preorders will be dealt with as a priority and based on the fact we have already received the first
batch available we expect our order to be the first fulfilled. For those customers who are prepared to wait, rest assured your order will be
processed as soon as the item has arrived.
We are more than happy to work with any of our preorder customers to ensure that they are completely happy with their purchase.
We understand the frustrations with preorder delays, its a trying time for all concerned and one that relies on the delivery and release of
the item on time. Unexpected delays are not a pleasant experience and one that we strive to overcome the best we can. We will continue
to work with Garmin over the next couple of weeks to ensure that our customers are not kept waiting any longer and we feel that we may be
able to supply the item ahead of the latest release date. We will be making a decision towards the end of this week to see if we can speed up
the process.
If you would like to cancel your order due to the extended delay we totally understand your position and will do all we can to assist you
further and process the refund ASAP. For any customers wishing to cancel, please feel free to send us an email to support@sportgps.com.au
and include your order number in the email. We'll action your requests within 24hours.
For those who are still happy to hang in there with us, rest assured we are working overtime to make sure you are looked after and
deliver your order at the earliest possible time.
Further updates coming towards the end of this week to keep you all informed on the events as they unfold.
While this isn't the best news of the day, we hope you will hang in there with us.
_____________________________________________________________________________________________________
Update August 15th 2014
Garmin have been in meetings all week (our guess is discussing the pending release for the S6 watch in Australia) and we have had
very little luck in getting a definitive answer when all our preorder stock will arrive. We are still in contact with them on a daily basis
In an effort to get our customers the answers they need.
We have some good news for our first preorder customers though, and that is that we have received a small initial shipment
of the Black S6 (5 units). We will be in contact with our first 5 customers who purchased the Black watch today and advise them they are
being shipped to them today. If you order was placed via Direct deposit and you are one of the first 5 be on the lookout for an email
from us if we can't get hold of you on the phone.
Having said that, we are still waiting for the remainder of our preorder stock to arrive so that we can ship them to our customers.
At this stage we will be looking to get the latest update from Garmin on Monday the 18th August at which time we will be able to provide
more updates to the remainder of our preorders.
We appreciate your patience during the official launch period and rest assured we are doing all we can to speed the process up
and get the answers we need from Garmin. The S6 has proved to be an extremely popular item and the fact we have received a large
amount of preorders we have secured our stock as a priority from Garmin. Our customers should be one of the first in Australia to receive
the unit once its here.
We will be providing further updates to this page on Monday after we have had the chance to speak with Garmin again
Our apologies once again for the inconvenience and delay to all our preorder customers. (We hope this is the last time we need to say that) :)
_____________________________________________________________________________________________________
Update August 12th 2014
We have spoken to our Garmin Australia representative today for an update on the expected arrival of the S6 Watch and
They have advised us that the units are currently in Australia and should be in the process of being shipped to them.
As soon as the units arrive at the distributors warehouse the units will be shipped direct to us in order to first and foremost
fulfill our preorder customers who put their faith in our store. Our primary goal is to service the existing orders and ensure that
our customers receive their S6 as soon as the item is officially available in Australia.
We have also discussed the possibility of having the order shipped direct to our preorder customers from Garmin in order
to expedite the process. As yet this option hasn't been confirmed and we will consider it if the shipment is delayed further. This option
becomes a little more complex as we have in excess of 50 preorders to ship and more new orders coming in every day. Having said that
if required it is one we will pursue so that we don't keep our customers waiting any longer.
We understand that our customers are eager to get the unit as soon as possible and request that you bear with us as we continue to
request further updates from Garmin. As you may be aware, the release date has been pushed back from the original early August
to Mid August at this stage. This is something that is unfortunately out of our control as we and all other retailers are patiently waiting for
Garmin to officially release the product to its Australian customers.
We expect to be one of the first retailers in Australia to have the unit on offer and we have been advised that as soon as the units are
here, our order will be the first to ship as we already have a large number of preorders for the unit.
We understand that customers who have paid upfront for the preorder may wish to cancel the order due to the delay. We are happy to refund
any order for those customers who don't want to wait. To take up this option please feel free to contact us at support@sportgps.com.au and
we will do all we can to ensure you are satisfied with your dealings with our store
We sincerely apologies for the inconvenience and delay. We trust you understand that with the pending release their may be unexpected
delays due to unforeseen circumstances with Garmin. We will do all we can to continue to provide our customers with updates and we
look forward to getting the units within the next few days and on their way to our customers. We kindly ask for your patience while we work with
Garmin to ensure a speedy delivery of your items.
Currently we have been advised that the units should hopefully be available to us by the end of this week or early next week which should hopefully
meet the "Mid August" timeline of the last update.
Sincerely,
Mike Simeon
SportGPS Support