Congratulations - Thanks For Confirming Your Subscription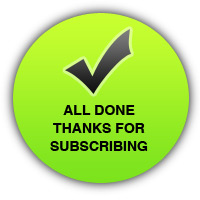 Welcome To SportGPS
Registering to our Newsletter and Contest Give Aways has its benefits! You will now have access to Special Discount and Coupon Codes that normal visitors will not have access to. Well Done, you are now on the priority list!
If you've entered our contest don't forget to refer as many friends as you can to increase your own chances to win. Remember, for every person you refer with your special link you get an additional 10 (ten) entries into the draw yourself. So get cracking :) !
Our team also spend alot of time reviewing all the products and putting them through their paces to ensure they meet all Australian Conditions. We will always post our finding and rate each product on a number of important factors to help our customers and visitors make an informed decision. When it comes to reviews and ratings, WE DONT HOLD BACK. Rest assured we will tell it how it is!
We highly recommend Creating An Account on our site also as it will speedup the checkout process and allow you to access all training materials which include Videos, PDF's etc. The training guides in your members account will help you get your device going in the quickest possible time with the least amount of fuss.